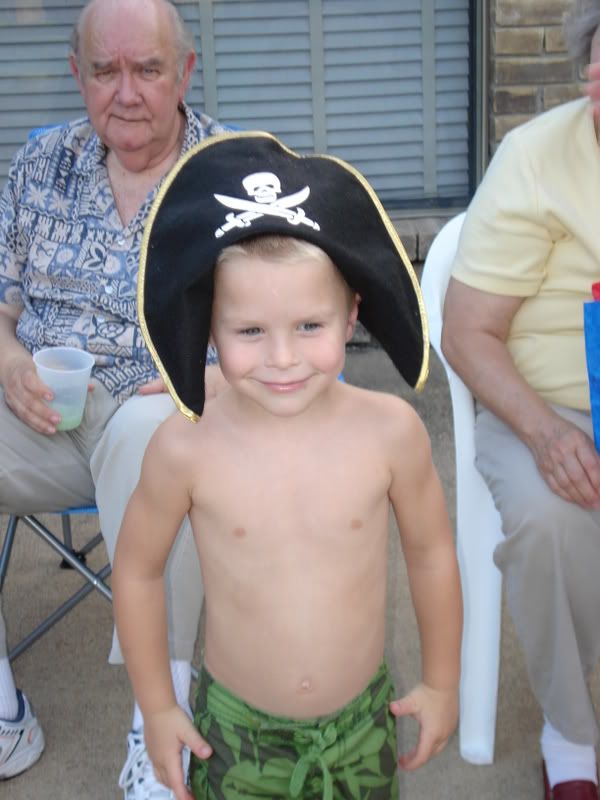 Happy Birthday to the most awesome pirate I know!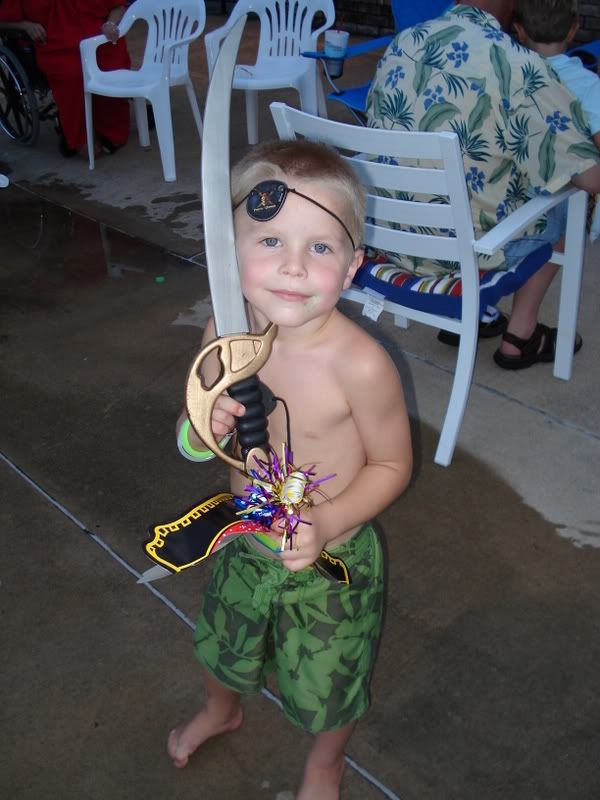 Jax, you are so much fun! Watching you grow up is such a blessing and a gift from God. I love seeing your enthuisasm and love of adventure. Watching you have fun is so much fun for me. I love that you and Emma are always excited when I watch a movie with you.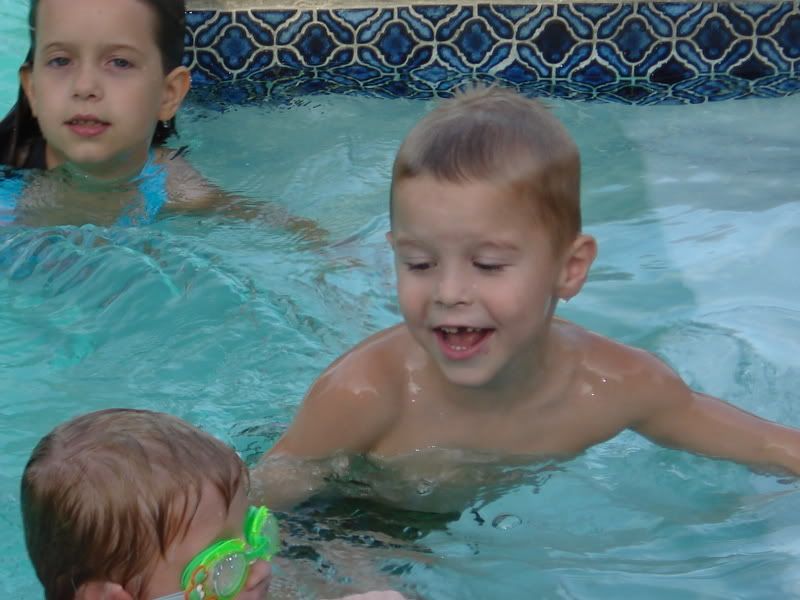 I love that you do crazy random fun things like playing with the waterhose on the trampoline...right after it rained...
(This a picture of Jax holding a random frozen corn dog from off the garage floor...who knows?)
And I really love hearing you say "Arrgh...matey"
Happy Birthday Sweet Boy!!!